A taste of delicious Spain
Each morning we prepare a delicious breakfast for our guests with:
Different types of fresh Spanish bread
Spanish ham
Spanish cheese
Home-made jam and marmalade
Fresh fruit of the season
Yoghurt
Cereals
Fresh orange juice- tea – coffee
And much more …
If desired we can also prepare a typically Andalusian breakfast: grilled bread with olive oil and fresh grated tomatoes. We can also bake you an egg or bacon. The breakfast is served on crockery specially designed, manufactured and painted for El Olivar at the pottery village La Rambla.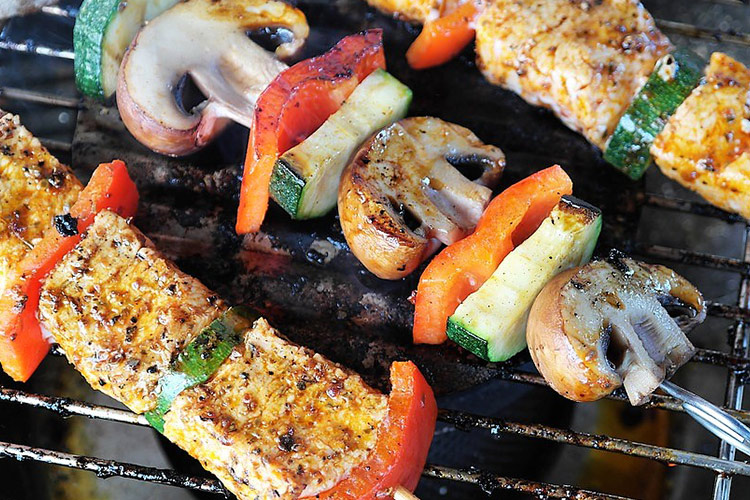 Barbecue
If you don't feel like going out for dinner, you can always use the barbecue. The guest kitchen is also completely at your disposal.
Table d'hôtes
On Request we cook a delicious menu for our guests.
Several restaurants in the neighbourhood
We've made a selection of 10 restaurants and tapas bars, where they serve you a various choice of tapas, in the area.
One of our favourites is El Charcón, a type of road inn (venta) just outside Iznájar, very cosy. The restaurant has an enormous fireplace, with a blackened wall, covered with shiny olive oil specks, which are traces of the olive branches which are burned in the fire. Typically Andalusian dishes are served: Spanish ham and cheese, very tasty meat, gambas a la plancha (grilled king prawns)…
And so many more…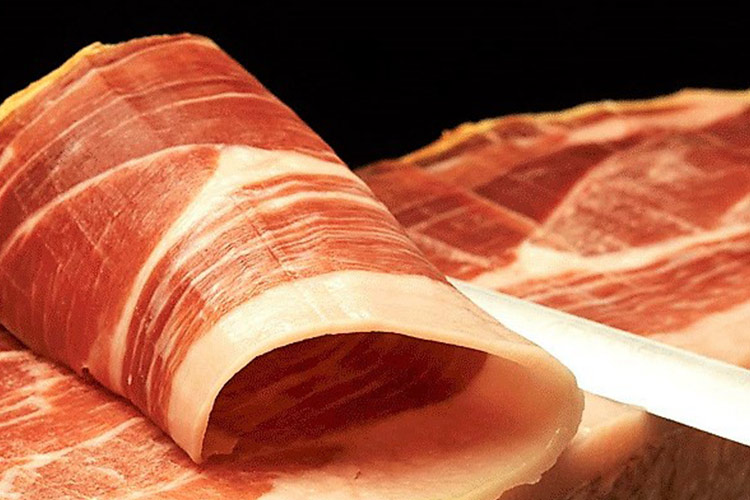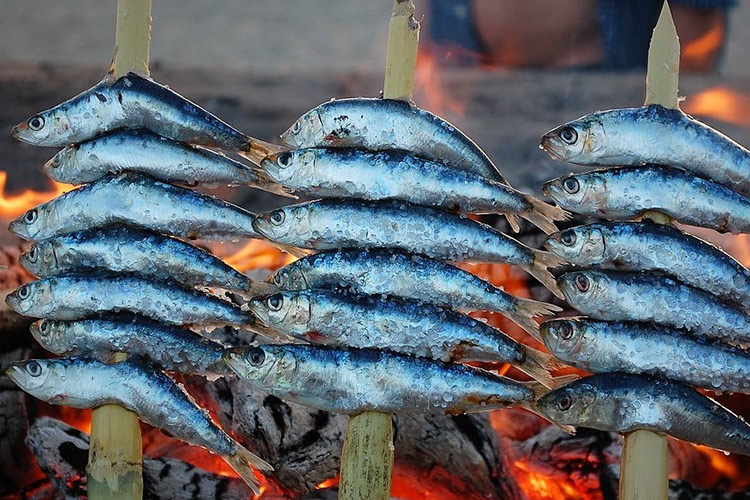 The regional specialties:
Olive oil and homemade olive preserves
Montilla wines from the town of Montilla, which has been producing wine since the 8th century b. C The wine is similar to sherry
Pinchos morunos or Moorish skewers
Pinchos morunos or Moorish skewers: meat skewers condimented with paprika and cumin
Delicious veal and pork (Ibérico)
Anchovies and sardines
Anís, the famous anisette from the town of Rute
Most restaurants do also serve paella
A tip: ask for the menu of the day or 'menù del día' at the ventas (road inns) and you can have a good meal for 8 or 10 euros