Stylish Charming B&B
Welcome to the countryside guesthouse Casa Rural El Olivar, a rural paradise amongst Andalusian olive groves, with a stunning view over the hills and the quiet blue of the dramatically shaped lake. Casa Rural El Olivar offers you a pleasant holiday destination to really rest and relax.
"A day at Casa Rural El Olivar has many special moments, but one of our favourite times is when the evening sun turns the mountains around us bright red. The olive trees turn into deep green fluffs, the lake glistens dark blue. And there is silence everywhere. Then we deeply enjoy our terrace!"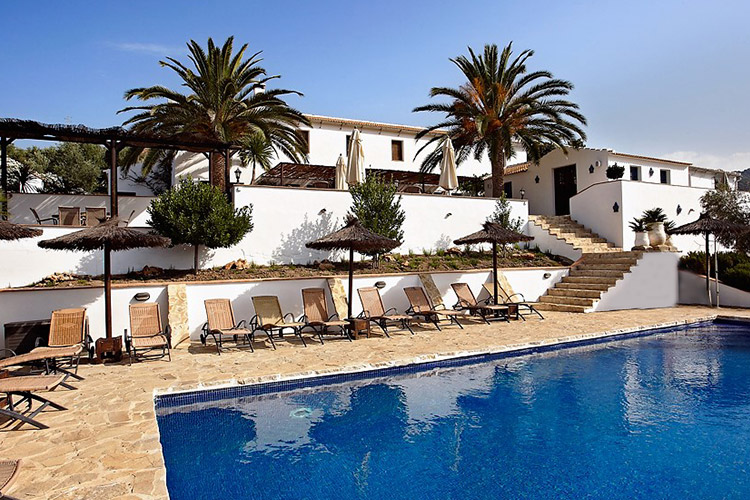 Stylish Boutique B&B with a beautiful view over the extensive lake
The farm has been completely renovated into a comfortable and stylish Bed & Breakfast. Casa Rural El Olivar has 5 spacious double rooms and 3 spacious flats "La Casita" in country style. As the farm is built on a hill, you will find terraces on several levels. The "panoramic" swimming pool, located at the lowest terrace, has been designed to give you the impression that the water flows in to the lake, when you are in the pool. The Mediterranean garden continues into the olive grove, which slopes gently to the shore of the lake.
Surrounded by olive groves at the shore of the lake
The views are spectacular: softly rolling hills, the enormous blue lake and the deep green olive trees. The white village Iznájar is at the South of the extensive Natural Park La Subbética. The village has been built against a rock and is located at 1,5 km from Casa Rural El Olivar. In the area you will find more typical white villages, each of them worth to be explored.
Tapas, paella, gambas and more delicious local dishes
In and around Iznájar are many restaurants and bars with a wide selection of Spanish bites and complete meals. The guests of Casa Rural El Olivar can also cook their own meals in the completely fitted guest kitchen. On request we cook a delicious menu for our guests.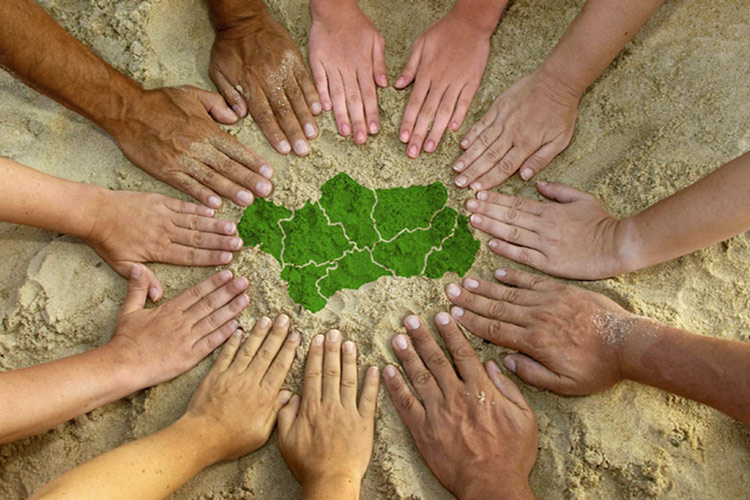 Rich cultural cities nearby
Iznájar is central at the geographical point where 3 provinces join Málaga – Granada – Córdoba and is therefore an ideal base from which to explore the attractive cultural cities.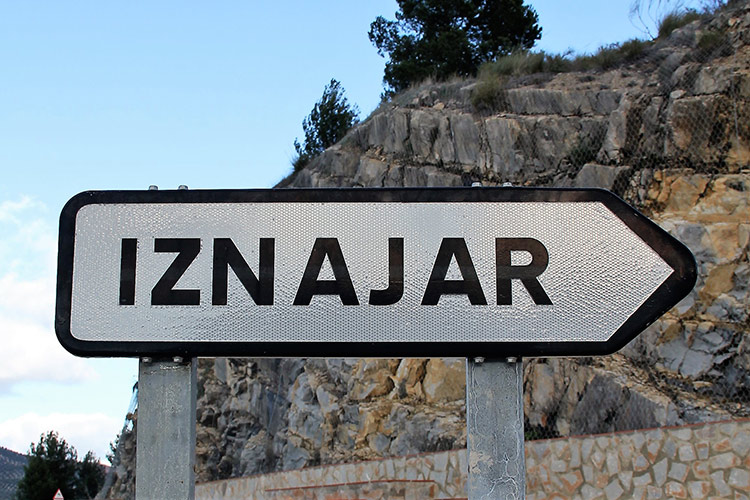 Flights to Málaga
Casa Rural El Olivar is 50 minutes by car from the Málaga Airport.